About The Wire Guys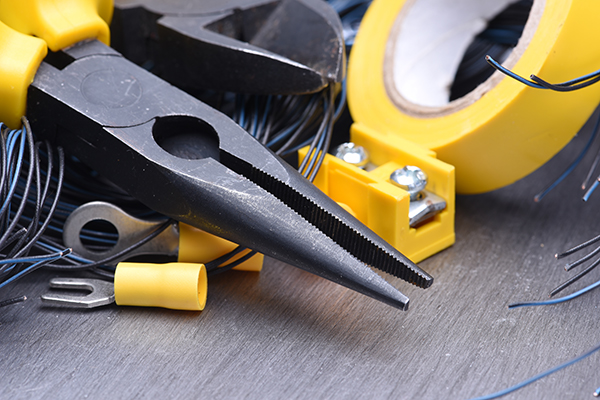 We are a family owned business with a team of qualified and experienced electricians providing top-notch electrical services for residential and commercial clients.
THE WIRE GUYS
A division of Arc Electric Co, the Wire Guys is geared towards residential clientele. We created this company to properly serve home owners in Northeast Pennsylvania by giving them the focus they deserve.
With a skilled team of electricians our goal is to provide prompt, quality services to fit all of your electrical needs. Whether you are looking to replace your whole house electrical system, need a lighting upgrade, or want to protect your home with an emergency generator, give us a call!
Our mission is to service each client with a highly trained and courteous technician that is dependable and always trustworthy.
READY TO HOOK YOU UP!
Our electricians can install anything from new or upgraded lighting to a whole house backup generator that will keep your family and home safe during a power outage. Our installation services are always done promptly and safely.
WE'RE QUALIFIED
Electrical repairs are always performed by qualified electricians that are continuously trained in tasks such as ceiling fan repairs, troubleshooting, all types of lighting (repairs & installations), outlets and GFI outlet repairs. Call for us for a free home estimate!
NOT JUST RESIDENTIAL
While we have many residential clients, we are here to serve commercial facilities as well. Give us a call and ask how we can help!
NEED MORE INFORMATION ABOUT AN EMERGENCY GENERATOR?
DONNA JONES, PROJECT COORDINATOR
The glue that keeps our Wire Guys together. Whether you have a power emergency or a simple lighting install, Donna is the friendly voice you will hear on the other end of the line. She will get all the details about what type of work you need completed and schedule our best technician for the job. Donna's customer service skills shine through each time the phone rings, she is professional, patient and knowledgeable. She will stay in touch with you from beginning to end ensuring that the job is done right.
NICK DIGENNARI, HOME ELECTRICIAN
As the newest member of The Wire Guys, Nick brings an energetic and friendly vibe to the team. Nick has trained along side our veteran technicians to earn plenty of on-the-job experience. Along with that, he has also been factory-trained to install and service generators. Nick's professionalism, patience and attention to detail have made him a valuable asset to the company as well as the homeowners he assists.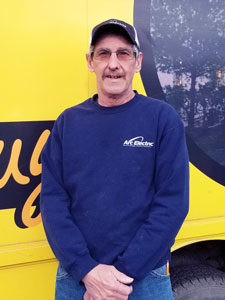 BRIAN KOLBUSH, HOME ELECTRICIAN
Brian started his career when he attended The Thaddeus Stevens College of Technology and received an Associates Degree in Electrical Technology in 1979. Brian has been troubleshooting electrical problems since then in various capacities throughout Pennsylvania and New Jersey. Specializing in residential wiring and repair, Brian communicates well with our customers and keeps them informed every step of the way, he is an excellent fit for The Wire Guys. We were very excited when Brain joined our team and having seen his work, our customers are too.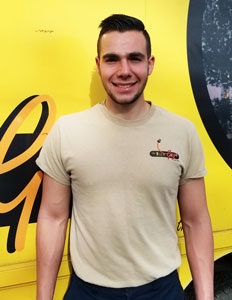 ANGELO PANZARELLA, HOME ELECTRICIAN
Angelo successfully completed a three year Electrical Technology program offered by at the Hazleton Area Career Center. After graduating in 2016, Angelo attended Penn State University for Advanced Industrial Electrical Maintenance. In 2018, Angelo joined the IBEW and became a valued member of The Wire Guy team. Angelo has exceeded our expectations and has become one of our best generator technicians. His attention to detail and willingness to learn are only surpassed by his cheery disposition.